What Customers are Saying....
Life changing, hydroponics system, I couldn't recommend this system anymore. It is perfect for a wide array of vegetables and plants.
Luke Gilder
17 JAN 2020
I'm so happy with my Mr Stacky unit and am considering buying another one . My tomatoes and kale are growing rapidly and they have been pest free .
Lyn Robson
07 JAN 2020
We're so happy with our hydroponic smart farm. We love having fresh, clean veggies growing so quickly on our doorstep.
Ara
18 JAN 2020
Great introduction to hydroponics with great outcomes. Super easy to setup and maintain. Coir is very forgiving and has worked well
Turgerr
28 JAN 2020
Very happy with my purchase (with solar) in January 2020. Already have a bumper crop of herbs and wondering if perhaps I need another unit for veges
Kylie
09 FEB 2020
15 Days Growth in Smart Farm
50 Days Growth in Smart Farm
Optional Heavy Duty Trolley
How to Drain the Smart Farm
There's something about growing your own food....
Today's mono crop food production paradigm is unsustainable.
Urbanized hydroponic tower farming is expanding rapidly as technology increases.
You don't have to be on a farm, to live sustainably.
You can grow abundant quantities of fresh food from any backyard or balcony.
Empower yourself and your family by growing your own food from home with Mr Stacky.
Why a Mr Stacky Smart Farm?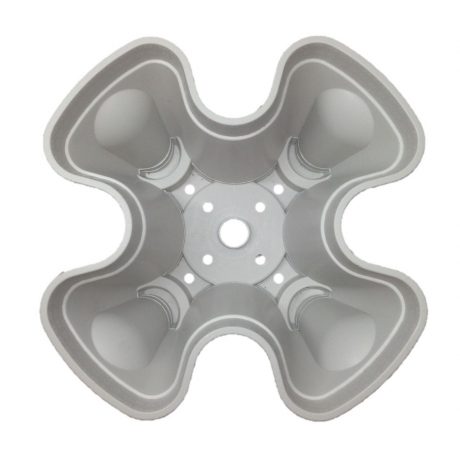 Strong, durable and UV treated
Won't crack or fade in the sun
Large & prolific plant growth
Space saving modular design
Quality parts & accessories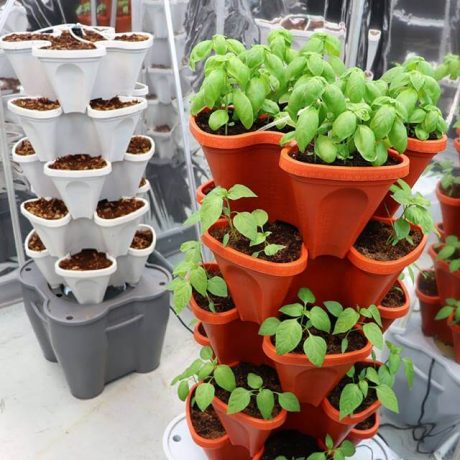 Set & forget automated watering
Coco coir is simple to use
Can be used in various climates
Easy set-up and maintainance
Grows a wide variety of veggies
Comes with full instructions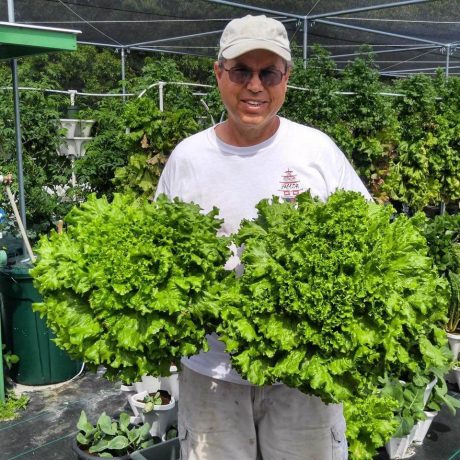 Affordable
Comes with everything in 1 kit
20 large plants in a small space
Looks nice in your backyard
Can be scaled easily 
See the 3 Tower Smart Farm